Review Overview
Summary : Chaturbate is one of the best sex cam sites. With such a big amount of free content, this site will definitely keep you entertained for a long time.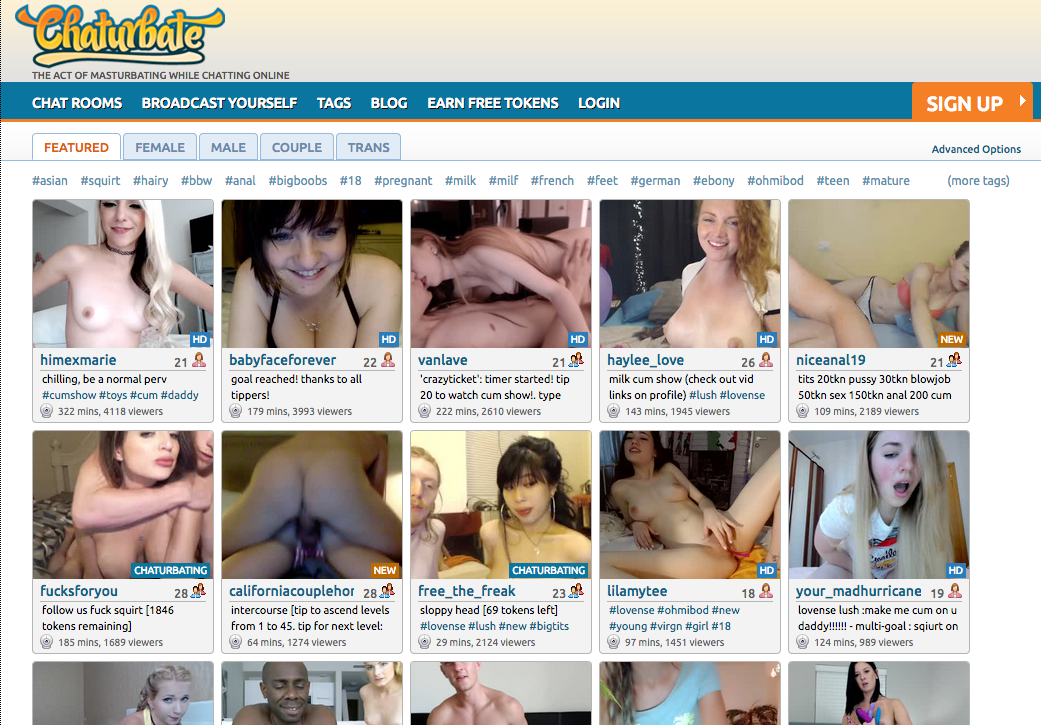 Chaturbate 's name comes from Chat and Masturbate. This site is a masturbation expert with hundreds of live performers to choose from. With millions of visitors a day, this site is one of the leaders of the webcam sex sites, operating 24/7 around the globe and with hundreds of cam girls, cam boys, transsexuals and even couples to choose from.
Chaturbate has an incredible number of free shows but you pay something if you want to tip the talent or if you want to get yourself a private show (which is always fun!).
When clicking on a live show you would be able to see the details of the model such as age, sex and the current amount of people viewing him/her.
I was very impressed with the quality of the streaming which is in HD, very neat and clean.
In regards to the navigation, this site is extremely easy. You have tagging options, featured models that allows you to create your personal hotlist based on your own personal taste (hair color, ethnicity, body type).
When it comes to languages, Chaturbate is offered in English, Spanish, German, Italian, French, Portuguese, Turkish, Chinese and Japanese, making it a worldwide sex webcam site.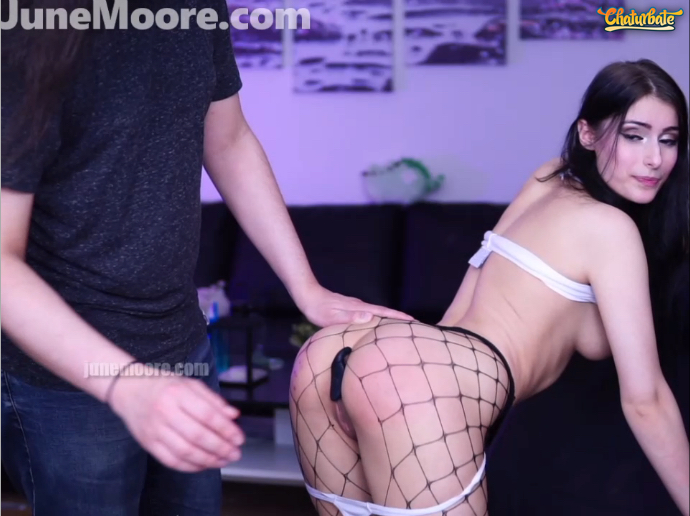 Types Of Memberships Available:
There are 3 types of memberships: Basic, Standard and Premium.
Basic:
As a guest you don't pay anything, it's completely free. You can browse many sections of the site, have access to unlimited free chat rooms, chat with performers, view the members' pictures and you are also able to set up your own personal broadcast.
Standard:
Also this membership is free, however it requires registration from your side (create a username and password) which literally takes a few minutes. This membership gives you some extra features such as Broadcasting your private web cam feed, Access to Message Board, Use Multiple Cam Features and Control Chat and Color Options.
Premium Membership:
It's the primary membership of Chaturbate. It's a monthly fee of $19.95. You would receive a one time present of extra tokens and have access to the full screen option.
You would have the ability to engage in private messaging, remove ads (which are always annoying in my opinion) and you are also given the Custom Chat Font and Color.
You can still remain a standard member and just buy tokens but if you feel the need to remove ads, use PMs and use the full screen feature (which I highly recommend) then it's worth the investment. We all know that watching a show in full screen mode is always much more fun.
Chaturbate also features SpyShows which is basically a low cost private show, however you won't be able to correspond with the talent unless you pay the 30 tokens per minute that are required.
Token prices are fair and inexpensive. You can earn free tokens if you upgrade your basic account and also if you complete certain tasks.
Another feature of Chaturbate is the Fan Club : You can join any of the model's fan club. Price ranges from $5.99 to $20.99 a month. You would get access to model's photos and videos as well as getting highlighted in the chat room you are a fan of. If you find a model that you really like and you want to be her fan, then this is the option to go with.
To get in touch with Support and customer service, just select "support" at the bottom of the page and there will be an online form to fill up if you decide to email them as well as FAQ with detailed articles about the popular topics, buying tokens, broadcasting, account security, earning tokens, tipping and more.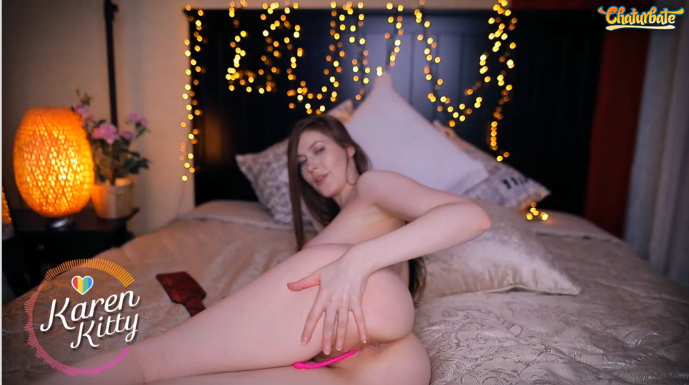 Pros and Cons of Chaturbate:
Pros:
The cost. That's for sure. It's free and it doesn't require a credit or debit card.
There are so many chats and models to check out that it will keep you entertained for a very long time. No wonder it gets millions of visitors a day.
The HD cams in full screen mode will give you an amazing sex chat experience.
Extremely easy to use.
Cons:
Many of the performers are amateurs so sometimes the quality of the models might be so so.
The Advance Search Filters can be improved (it only has the 4 main categories).
It can get expensive if you don't control yourself. Since there are so many models to choose from, you might get dragged away and start tipping left and right in a very short time. However if you know how to set yourself a budget, then you will be fine.
Conclusion:
In my honest opinion, Chaturbate is one of the best sex cam sites. With such a big amount of free content, this site will definitely keep you entertained for a long time.
Click on the button below and have a look for yourself.
Visit Chaturbate